Discover the best Pooler events for 2023! We're your Pooler Calander for all things happening in Pooler. Please check with all organizers/events before making plans. All events are subject to change. 
Superfine Art Fair | Savannah 2023
March 30 @ 6:00 pm

-

April 2 @ 8:00 pm
Meet 40 up-and-coming artists from Savannah + around the world, face-to-face.
Discover + collect new art for your walls at affordable prices. Enjoy multimedia experiences, craft brews + dynamic live art throughout. Tickets start at $12.
"Superfine isn't a traditional art fair. Founded on the principles of inclusivity and bringing art to communities often unwelcome or marginalized in the art world, the fairs are themed to be inclusive and fun for everyone."
– Forbes
March 30 – April 2 | The Clyde Venue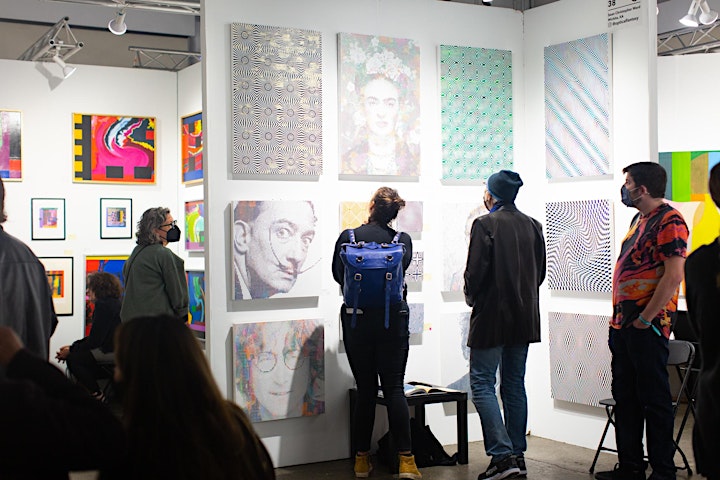 IRL connections between artists and art-lovers (that's you!). Superfine Savannah is limited to just 500 visitors per day.
Be advised: tickets will sell out!
BUY BY 3/27 + SAVE 20%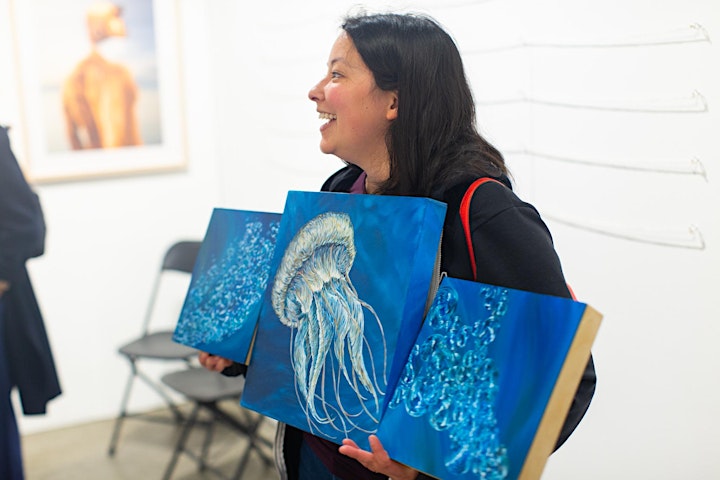 Private Access (Only 200 Available!)
Join us and 40 artists for a private opening night preview on Thursday March 30th, 6-10pm (then come back any time you like during GA hours!) 🔑
GA Hours: Fri 4-10pm, Sat 12-9pm, Sun 12-8pm 🗓
Founder meet-and-greet intro toast w/ James Miille and Alex Mitow (founders and curators of Superfine) 🥂
Access to Superfine After Dark, a two-hour mixer after the fair closes to the public at an undisclosed (for now) location (Sat. 4/1) 🦉
Witness the live encaustic painting of Pam White on opening night (Thurs. 3/30) 🔥
Complimentary custom Superfine tote bag to tote your art purchases and show off all year! 🛍
Support a local non-profit with 20% of your ticket going to the Creative Coast 🤗
First choice of available art (at Superfine the art really sells out!) 🖼
$40.00 (BUY BY 3/27 + SAVE 20%!)
SCAD Faculty
Free entry on Thursday, March 30th for a private opening night preview, 6-10pm (then come back any time you like during GA hours!) 🔑
GA Hours: Fri 4-10pm, Sat 12-9pm, Sun 12-8pm 🗓
Must present valid identification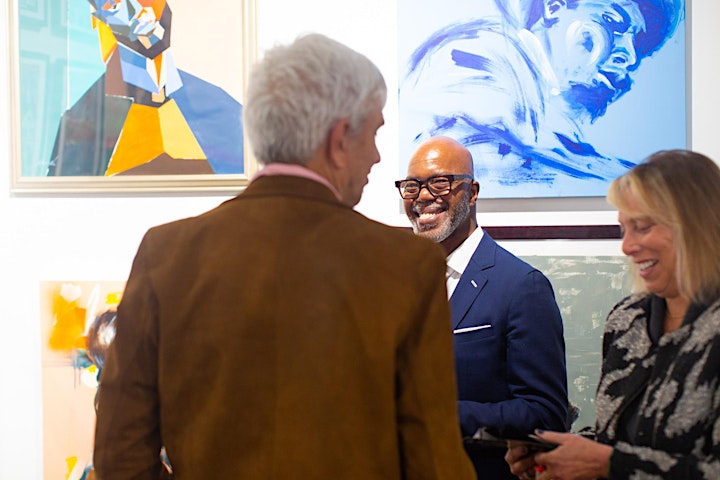 General Access
Join us any time Friday, Saturday, or Sunday (March 31, April 1, April 2) during GA hours ⏳
GA Hours: Fri 4-9pm, Sat 12-9pm, Sun 12-8pm 🗓
Meet + connect with 40 local + global artists 🤝
$12.00 (BUY BY 3/27 + SAVE 20%!)
SCAD Students
Free entry on Saturday, April 1 during GA hours ⏳
50% discount on tickets Friday, March 31 and Sunday, April 2 🗓
Must present a valid student ID
An art fair where real art lovers connect with real artists and support great causes:
Discover, meet, and support 40 of the most cutting-edge emerging visual artists from Savannah and around the globe.
Finally find art you can actually take home and put on your walls: 90% of art is priced from $100 to $3,000.
20% of opening night sales will be donated to a Savannah based non-profit, The Creative Coast.
Only 500 GA tickets per day. Be advised: tickets will sell out!
BUY BY 3/27 + SAVE 20%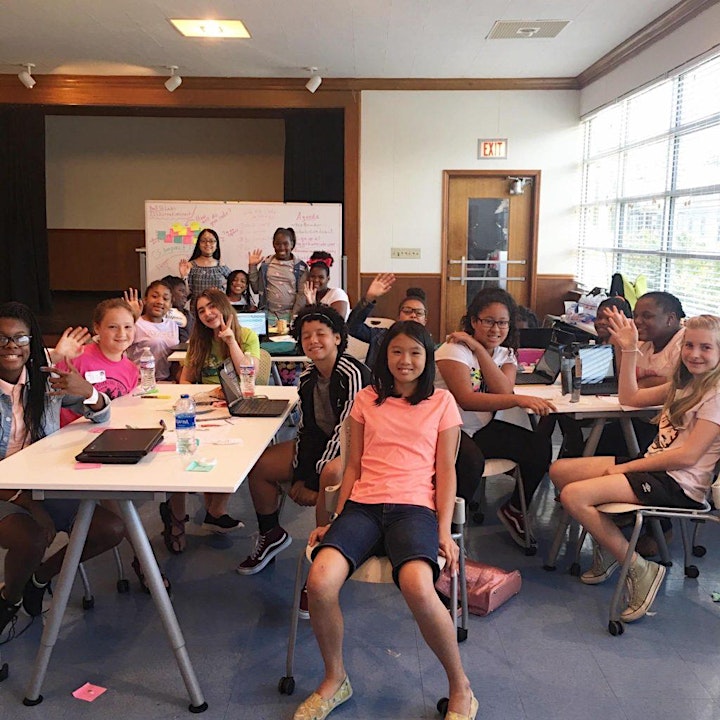 Local Support | The Creative Coast
Superfine Savannah is thrilled to have The Creative Coast as a beneficiary for the Cotillion Ball Opening Night. The Creative Coast is a 501(c)3 non-profit in Savannah, Georgia with the mission to catalyze the innovation economy in Coastal Georgia. They build and support the creative economy in the region through educational and social programs that connect and foster local innovation in both large and small companies. Learn more about the Creative Coast's adult and youth programs by visiting www.thecreativecoast.org.
Painting with Fire | Live in the Garden Lounge
On Thursday, March 30th and Friday, March 31st, watch artist Pam White mix wax with other natural elements using a torch and carving tools to create her interpretation of the low country. The warm wax has a mind of its own so she surrenders control with each meditative stroke of the brush. The unpredictability of translucent wax layered, mounded, sculpted is a constant intrigue. You can find Pam exhibiting locally and internationally.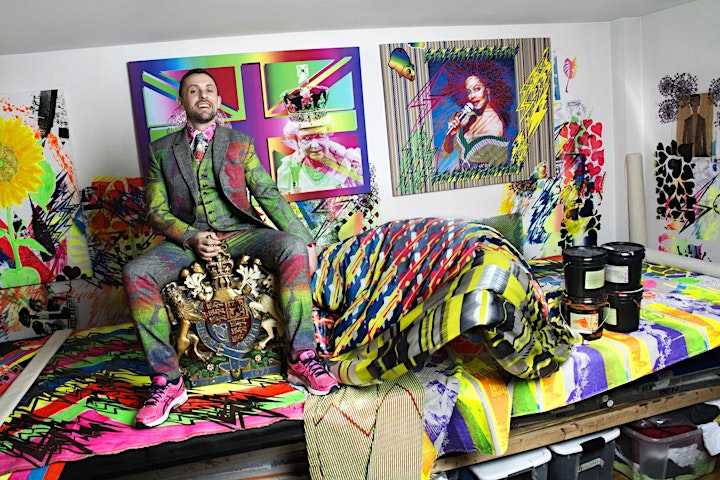 Ben Copperwheat and Krelwear Installations
Come be mesmerized by the enchanting colors and textures of the Superfine Savannah installations. Upon arrival you'll notice Planet Neon Garden a hypnotic world of fantastical flowers, architecture and distinct motifs created by SCAD Professor of Fibers and professional artist Ben Copperwheat. Bright colors and graphic imagery create a fun and vibrant world. Once inside immerse yourself in the Interknit, a 100% sustainable, traveling, ever-expanding, site specific interactive fiber installation from Miami-based artist and entrepreneur Karelle Levy (creator of Krelwear).
Ben Copperwheat was born in Luton, UK. His work is a riot of rainbow, neon color taking the form of a library of motifs and icons creating a unique visual language. He has provided design direction and created print collections to some of the world's most renowned brands, including: Gucci, Calvin Klein, Tommy Hilfiger, Peter Som, Edun, Pret A Surf, Victorinox Swiss Army, Stephen Burrows, 3.1 Phillip Lim, DKNY, and Daryl K. His work is commissioned by personalities and organizations like Beyoncé and Blue Ivy, Boy George, Liza Minelli, Pat Cleveland, Isabella Blow, Rod Thomas and David Collins Studio.
Paris-born Karelle Levy was raised in Miami. She studied in textiles at University of Miami continuing education Weaving class and went on to study at Rhode Island School of Design, where she knit and wove fabrics for garments and costumes worn during her art performances. The costumes became the impetus for KRELwear, a fashion-forward collection of couture and ready to wear. KRELwear has garnered exceptional praise in The New York Times, Women's Wear Daily, Lucky, Ocean Drive, 944 Magazine, The Miami Herald, Noise, amongst other fine publications. Her clothing has been seen on Nicki Minaj, Alanis Morissette, Latin Grammy's Wisin Dancers, and on Nuestra Belleza Latina.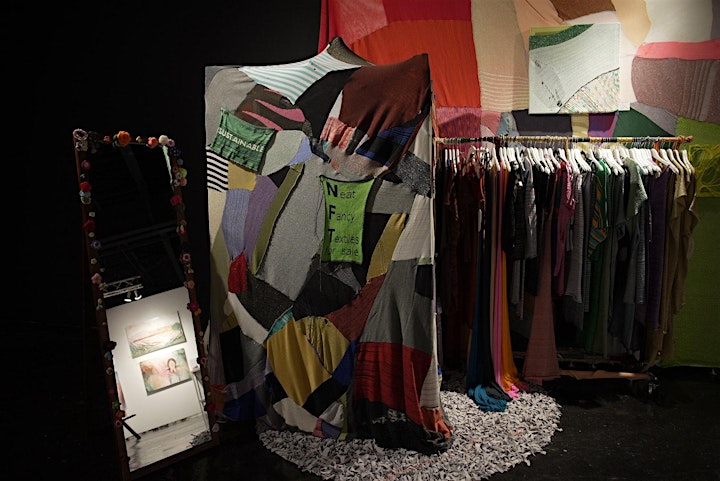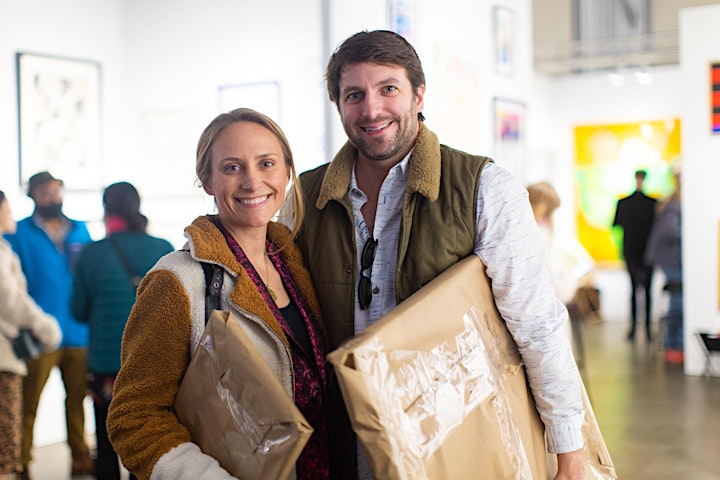 "It was really lovely to be able to buy an original piece for $200. I go to art festival every year and enjoy it, but Superfine had wayyyyy more artists that fit my taste. It felt a bit more suited towards younger art lovers and had more variety."
– Testimonial from a real Superfine visitor
🥰🥰🥰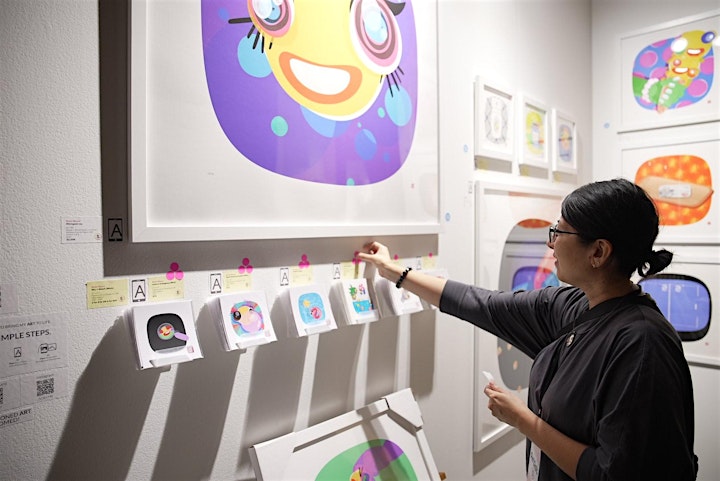 What You Need To Know
Schedule ⏰
Thursday, March 30 | 6-10pm (preview)
Friday, March 31 | 4pm-9pm
Saturday, April 1 | 12pm-9pm
Sunday, April 2 | 12pm-8pm
Location 🗺
The Clyde Venue
223 Martin Luther King Jr Blvd
Savannah, GA 31401
What to Expect 👀
40 artists from Savannah/around the world
90% of artworks from $100-$3,000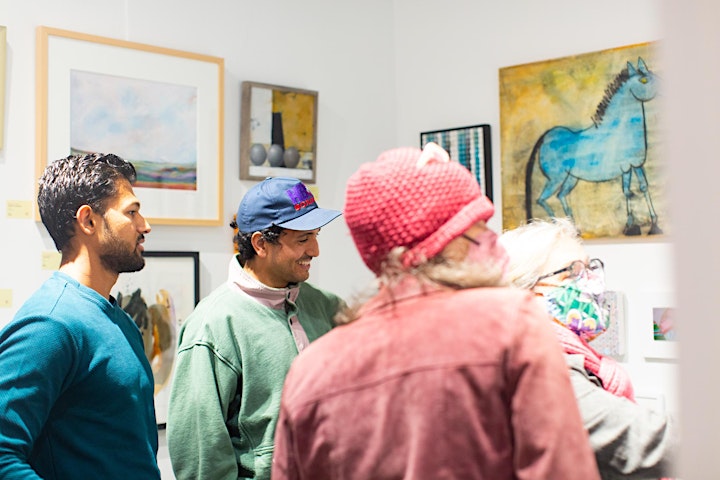 Meet Superfine, The Art Fair For Everyone
We were tired of big, stuffy art fairs and galleries, where bored staffers didn't even bother to look at you if you weren't a boldface name.
As art lovers and collectors ourselves, we wanted to see a space where it didn't matter who you are, what you looked like, or the size of your bank account. A place where people who love art could connect directly with artists, and support them by taking home their work.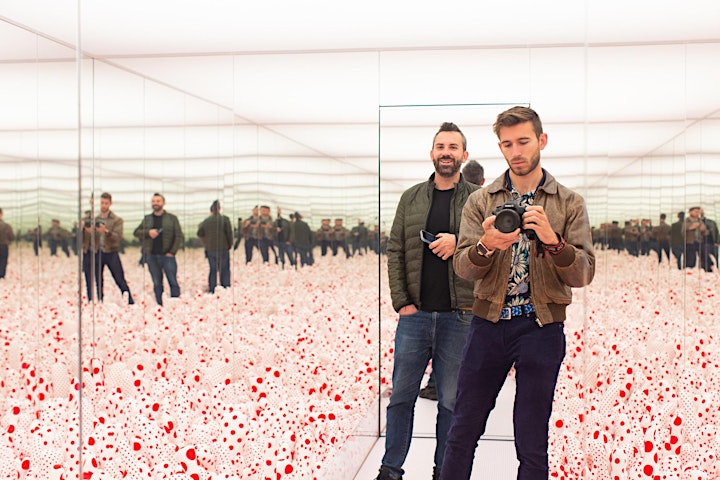 We created Superfine Art Fair in 2015 as a direct answer to this problem. Over the past six years and 12 fairs around the US, we've grown into the #1 platform for independent artists and the art lovers + collectors who support them. Our family of artists and art pros take great pride in providing a fun, accessible space that's all about the art and artists – but never sacrifices quality.
You'll find the most cutting-edge emerging visual artists at Superfine, ready and excited to talk to you about their art, and price points friendly to collectors at every stage. Whether you've got a museum with your name on it or never bought a piece of original art in your life, you'll find something at Superfine to take home and cherish for years to come.
Much love,
Alex Mitow & James Miille, Superfine Art Fair Co-Founders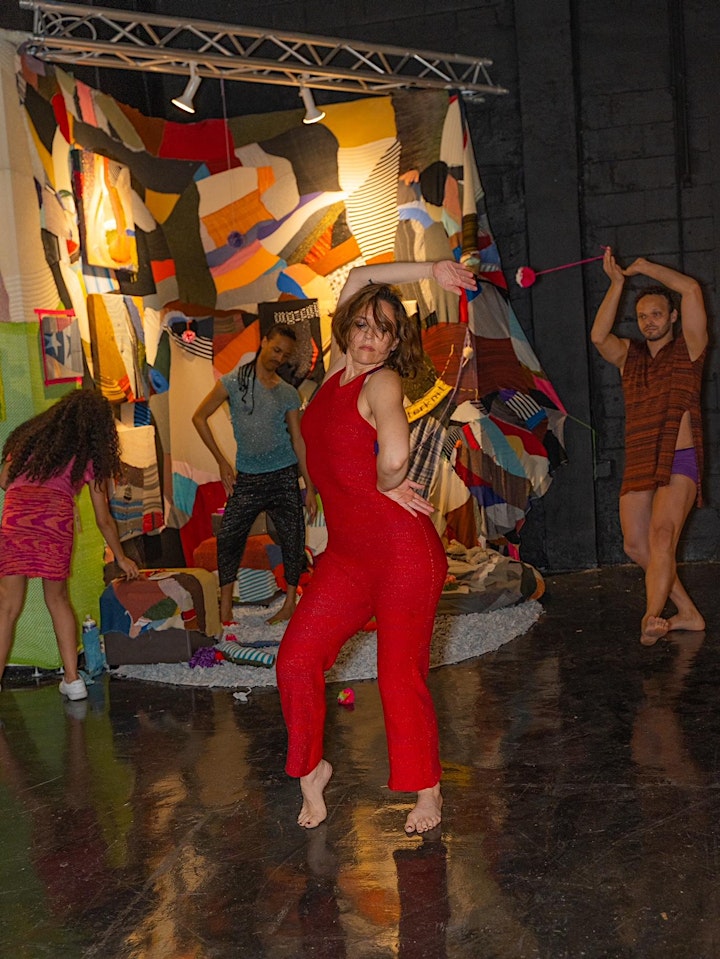 Thank You to The Creative Coast for Hosting Opening Night!

Thank you to our partners for making Superfine Savannah possible!